Doggy Daycare
Daycare Centres:
Availability
Sheen - Great news we now have a space for small medium dog 5 days a week, contact us for further info or comeplete our form
www.dogtown.uk.com/daycare/daycare-enquiry-form/
In 2024 we will expanding our Chiswick site so we will have some availability so watch this space!
---
We have two daycare centres, our Sheen centre is five minutes from Richmond Park and our Chiswick centre is on Chiswick High Road and as licensed Royal Park walkers your dogs will be walked in the Richmond Park, Chiswick House & Gardens and other local parks.
Licensed Daycare, it's now a legal requirement for daycare to be locally licensed we are pleased to say that we have 5 Star rating for our daycare services.
We have inside and outside space which allows us to provide the right balance of exercise, play and rest for your dog. We also promise never to bring our daycare dogs home covered in mud!
Our main collection areas are in Chiswick both sides of the (A4), Sheen & Mortlake. If you'd like us to contact you, please complete our short Daycare Questionnaire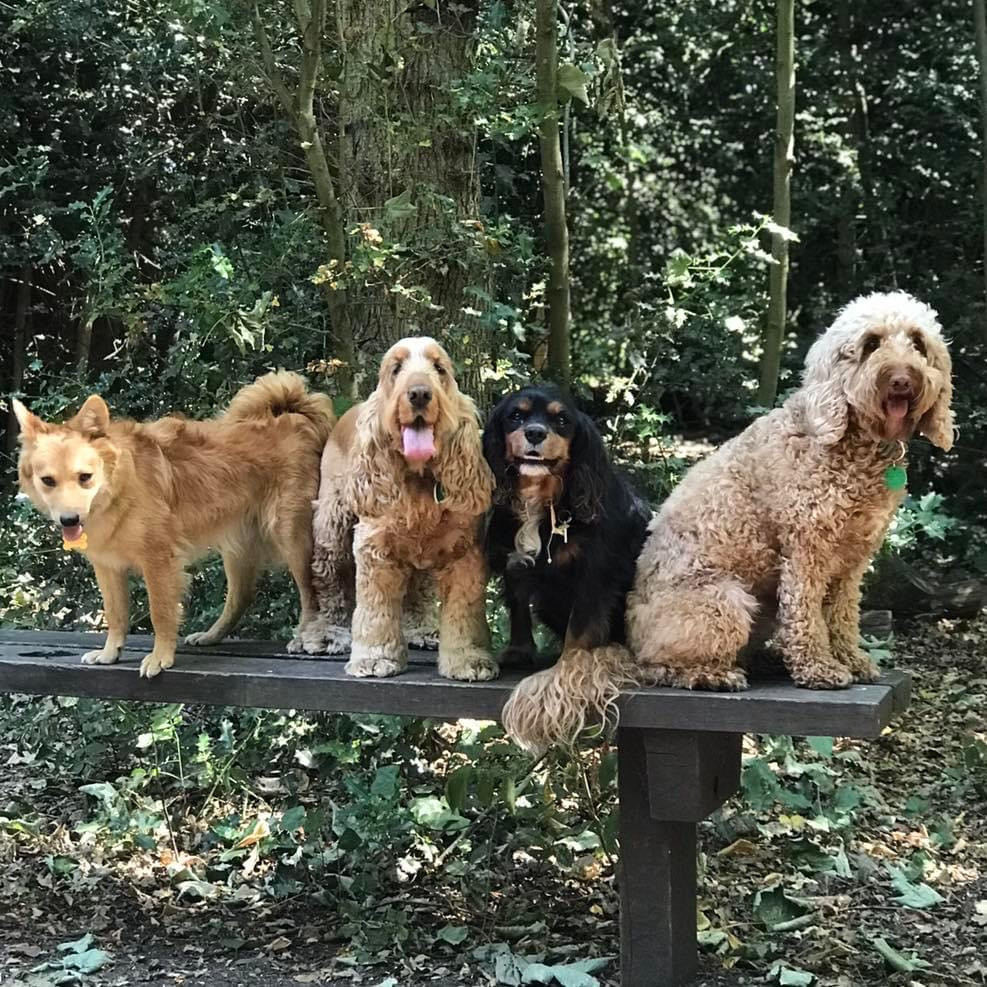 Dogs can be collected on a morning, spend time at play or rest at our daycare centres and have a minimum of 1 hours off-lead walk.
We are so close to Richmond Park and Chicwick House & Gardens, we can walk small groups of dogs, typically four. We only offer daycare to dogs that can attend regular days each week. We don't offer ad-hoc daycare, making sure all our dogs are comfortable with their daycare mates.
Each dog is different, so please contact us to discuss what great daycare looks like for your dog! Have a look on our Facebook page to see what a great time our daycare dogs are having!